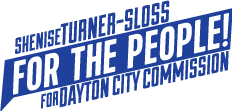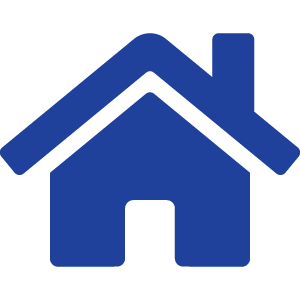 Building Healthy Communities
A Healthier Dayton
With the closure of Good Samaritan Hospital, we are all concerned about the health of our citizens. We must make health care accessible and affordable. I will advocate for partnerships that will bring small clinics to our neighborhoods, encourage more outpatient care, and provide transportation when residents are in need. We must shift attention from reactive to proactive. As Commissioner, I will support organizations as well as incentives that promote mental and physical health, eliminate food deserts, and encourage residents to develop healthy habits.
Promoting Safety & Criminal Reform
Over the past few years, we have witnessed too many tragedies, experienced too many unfortunate circumstances, and fell victim to too many unjustified crimes. Our families mourn from the amount of criminal activity within Dayton. Change is mandatory if we are to provide a better city for our children and generations to come. As Commissioner, I will dedicate myself to understanding the root causes of crime and working to prevent it by engaging with groups before, during, and after their misdeeds. In addition, I will invest in community partners to produce proactive strategies to decrease crime and better serve those who've already made their decisions.
Reforming the criminal justice system is a critical civil rights issue of our time. I will fight to focus our justice system on addressing victims' needs through rehabilitation and treatment, not simply incarceration and punishment. Furthermore, citizens who have paid their debt to society should not have to check a box when seeking employment. That's why I am proposing a minor offense expungement program. It will mask minor offenses from employment background checks to help more people get back into workforce as value-add members of society. Strengthening Relationships
Attracting and Retaining Talent
Dayton's rich history is filled with inspiring moments of innovation and technological advancements. As we progress into the 21st century, we must continue that legacy to create a community that fosters, develops, and attracts talent of all types. Dayton is a place called home to many outstanding athletes, scholars, business professionals, and artists. I believe, our city leadership has a duty to provide outlets for these individuals to grow and express beyond bounds. As Commissioner, I will collaborate with these groups to learn their needs and ambitions then develop opportunities for increased capacity and influence. Too often we see some of our best and brightest leave the city in search of a more supportive community. I will ensure that these disparities are accounted for long before citizens decide to depart by promoting entrepreneurship and addressing sustainable, "case by case" needs.
By enhancing our focus on current residents of Dayton, who have already invested their time, money, and energy to stay in our city, it will spark pride in our communities and encourage others to join. While the competition to attract talent is steep, Dayton already holds many of the tools and resources necessary to level the playing field. As Commissioner, I will partner with businesses, schools, and community organizations alike to provide more effective job training programs and educational opportunities to prepare our citizens for 21st century careers. The emerging generations of workers and families want livable, sustainable cities.
Accessible, Accountable, & Transparent
Too often lawmakers lose touch with those they serve and the values they were elected to uphold. As your city commissioner, I will be accessible to you and your needs, accountable for the decisions I make, and transparent about how my office operates.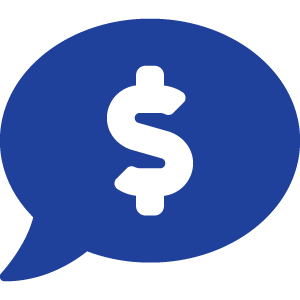 Cutting Through Red Tape
Businesses represent the heart of economic vitality within every community. Being a significant indicator of our city's health, businesses must have avenues to strengthen their operations and expand their markets. This requires eliminating barriers and restructuring policies that restrict or complicate access to capital, resources, and development.
As Commissioner, I will make determined efforts to partner with businesses, institutions, and stakeholders to create and transform policies that are beneficial to entrepreneurship, business development, and long-term planning. In addition, there is a great need for livable wages. I will fight to increase the financial incentives of our jobs to help alleviate some of the burden Dayton families deal with to keep food on the table and a roof over their heads. Business productivity has been shown to thrive with increased employee satisfaction.
I truly believe that by ushering in consistent and transparent communication, we can cultivate an economic environment that benefits every Daytonian today, and for generations to come
Reviving Our Neighborhoods
Drive through any neighborhood in Dayton and you'll see homes, buildings, and lots that have lost their vigor due to years of neglect. These blighted properties not only ruin the appeal of the community, but also encourages criminal mischief. No one wants to feels unsafe in their own neighborhood. It's time that we make a commitment to revive our communities, block by block, by investing our energy and resources to transform these eye sores to eye candy.
As Commissioner, I will build a sense of pride and accountability into our neighborhoods by working directly with residents and stakeholders to create workable solutions to acquiring property, developing land, and maintaining a clean, safe environment. Lot Links and the REAP program are beneficial tools, however, we must find ways to streamline the process.
Neighborhood revitalization involves more than demolishing properties and community clean-ups. By setting priorities and determining capacity, we can strategize infrastructure improvements and maintenance to include desirable amenities, retail corridors, and affordable housing. As your Dayton City Commissioner, I will work to increase neighborhood investment, homeownership, and partnerships to ensure that our neighborhoods are safe, attractive and full of opportunities.