Making Dayton Work for You
My vision as your next Dayton City Commissioner is to prioritize residents by rebuilding our neighborhoods "block by block". This will create opportunities and space for small business growth which strengthen relationships by increasing resources and support that help rebuild our working families.
As your Commissioner, I will champion and support progressive policies and best practices that will help eliminate human insecurities (political, environment, community, health, food, economic, and personal). So, what does that look like…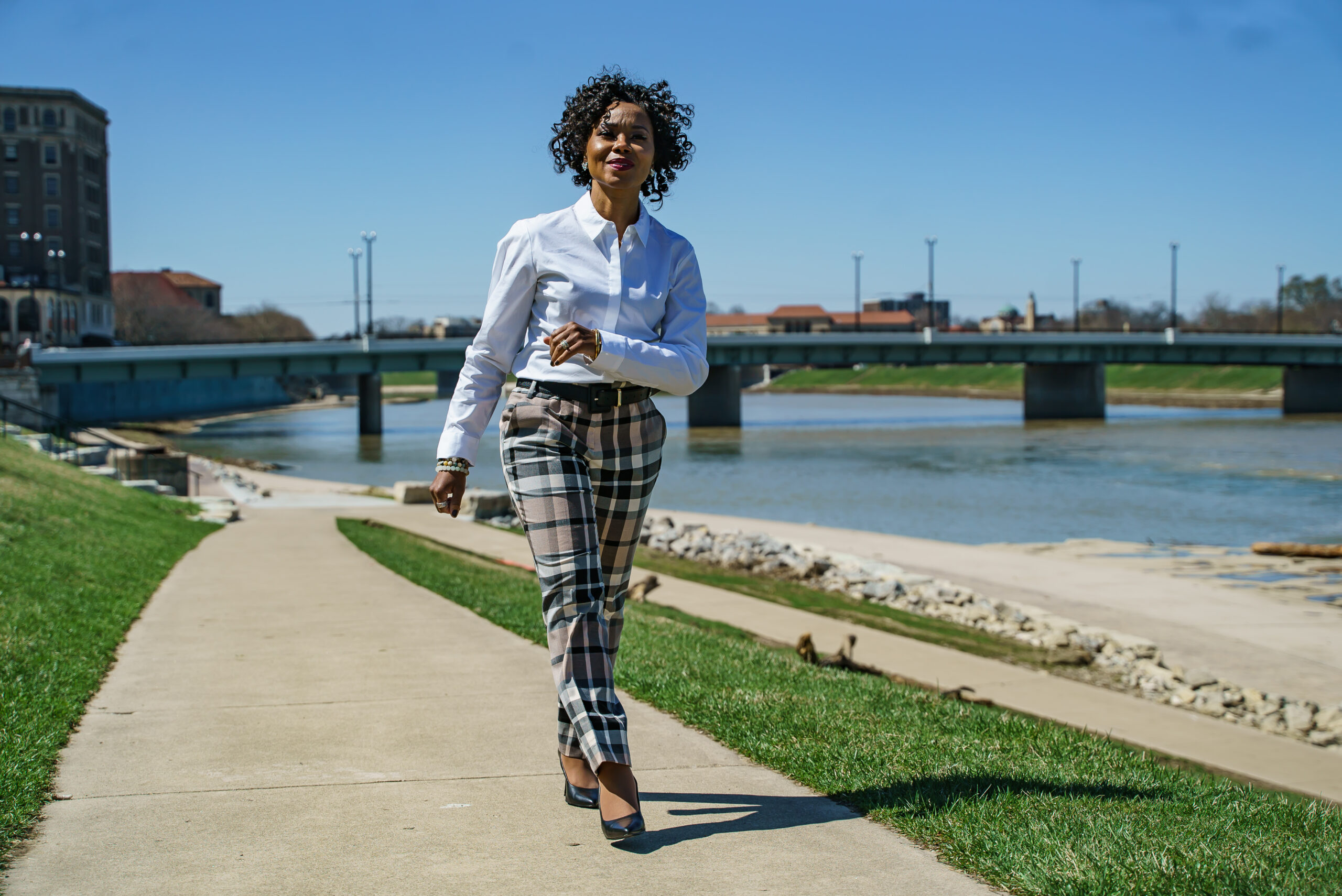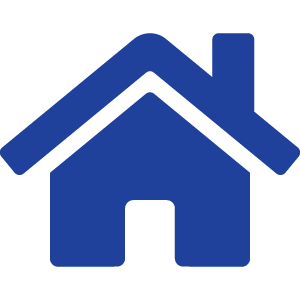 REBUILD HEALTHY NEIGHBORHOODS
Placeholder
Your content goes here. Edit or remove this text inline or in the module Content settings. You can also style every aspect of this content in the module Design settings and even apply custom CSS to this text in the module Advanced settings.
"ResidentS First" Property Program
Residents should have the same opportunities that "out-of-town" developers have when investing in our communities! My plan is to establish the "Residents First Property Program." This program will give Dayton residents the first option to purchase property located in the City and provide residents with a financial advantage over nonresident purchasers.
Dayton residents will be able to purchase vacant lots and property.
Dayton residents can purchase vacant lots next door to their existing property for only $1 and vacant properties for $2,000.
Non-Dayton residents can purchase vacant lots for $2,000 and vacant properties for $5,000.
"Fix My Block" Program
Every resident deserves to live in a clean and safe neighborhood. As Commissioner, I will create the "Fix My Block" program that will encourage existing home owners to invest in their property by providing grants and low-interest loans for repairs. The "Fix My Block" program will be supported by the city partnering with other community stakeholders to create an aggressive demolition program for vacant properties and the management and trimming of overgrown trees and grass that block sidewalks and become eyesores on our neighborhoods. The program will also protect longtime homeowners from unaffordable increases in property taxes by advocating for a countywide Longtime Owner Occupant Protection tax exemption.
Healthy Communities
The impact of discriminatory policies such as redlining can still be felt today, and have only been magnified in the challenges of the pandemic (COVID-19). Black communities have disproportionately suffered from repeated loss of jobs, healthy food options, and healthcare options, such as the closing of a level -1 trauma hospital in Good Samaritan Hospital.
It is times like these that further strengthen the demand for every resident to have access to medical, mental, and emergency health care services. My plan is to work with each health care provider in the City and ensure physical health care facilities are located in each quadrant of the city.
Mental healthcare is healthcare, and step one is to improve access to mental healthcare as a part of the first responders in a crisis. This means creating a division of Dayton Police that is staffed by unarmed social workers that are tasked with resolving 911 calls involving mental health issues, homelessness, and substance abuse. This program has already had success in communities such as Alexandria, Kentucky, and this initiative can allow the police to reduce repeat emergency calls while also getting residents the help that police officers don't have the skills, resources or time to provide.
Fighting Food Insecurity and Food Deserts
Nearly 1 in 3 Dayton residents live in poverty and 1 in 5 experience food insecurity. Both of these are among the highest in Ohio and in the country. In order to begin addressing these issues, I will work to:
Provide City support to the existing urban farm non-profits and co-ops working to transform vacant spaces into green spaces, greenhouses, and shared gardens which can grow foods to be distributed at city food banks.
Partner with neighboring communities to sponsor recurring fresh produce farmer's markets, especially in areas of Dayton that are food deserts.
Collaborate with community organizations for the development of Public Fridges to address the immediate need of food instability and foster a sense of community.
"Dayton Renters Initiative" program
Dayton residents need support! The goal of the "Dayton Renters Initiative" program will strengthen the city's housing code enforcement department. The program will provide residents with a direct link to the City of Dayton's Housing Code Enforcement unit and streamline the process for residents to report neglectful property owners to the city. Also, the process will ensure that the city's response to alleged neglectful property maintenance is timely and aggressive towards providing safe spaces for our residents.
The Dayton Renters Initiative program will also support property owners in upgrading units that are below code by providing low-interest loans to address code violations through contracted services from city certified small business/minority contractors. STRENGTHEN BUSINESS RELATIONSHIPS
Placeholder
Your content goes here. Edit or remove this text inline or in the module Content settings. You can also style every aspect of this content in the module Design settings and even apply custom CSS to this text in the module Advanced settings.
"4-Way Business District" Plan
Many small businesses in Dayton had to permanently close their doors due to the inability to secure emergency funding which would sustain their business through economic hardships. Our community relies on the hard work and dedication of small business owners, and the COVID-19 pandemic showed they need more institutional support to navigate the complex federal financial aid application process to receive the money that has been set aside for them.
Strong ties occur between people and businesses/institutions with a working or professional history, producing higher levels of trust, greater willingness to exhibit transparency, and engagement in joint problem-solving. Our city's growth depends on the trust and collaboration of our elected officials and residents.
Local businesses should be within walking distance of all of our neighborhoods! The "Dayton 4-Way Business District" has three components for investment:
Main Street, Third Street, Salem Ave., & Gettysburg Ave. will have similar zoning for restaurants, retail shopping, grocery, and business related offices.
Vacant commercial buildings should be sold to developers at reduced market rates with contract provisions that the properties are developed within three years.
The City of Dayton should partner with local small businesses to establish affordable physical stores in the newly established Business Districts.
Economic Recovery from COVID-19
Businesses represent the heart of economic security within every community, and are a significant indicator of our city's economic well-being. Businesses must have avenues to strengthen their operations and expand their markets.
As Commissioner, I will launch the "Cut the Tape" program to eliminate barriers that restrict or complicate access to capital, resources, and development. Stakeholders, including businesses, institutions, and entrepreneurs, will collaborate on restructuring policies to promote long-term business development.
Permit businesses to expand outdoor space on the sidewalk, convert curbside parking space into shared outdoor dining spaces as strEATERIES and Parklets, and create a framework for businesses to operate further into the street during rotating scheduled road closure events.
In addition, I will advocate for a livable wage and fight for a "pro-workers" agenda by supporting our local unions that engage in collective bargaining for workers' rights, fair pay, and benefits. I will fight to increase the financial incentives of our jobs to lessen the burden that Dayton families deal with in order to keep food on the table and a roof over their heads.
Placeholder
Your content goes here. Edit or remove this text inline or in the module Content settings. You can also style every aspect of this content in the module Design settings and even apply custom CSS to this text in the module Advanced settings.
reducing wealth inequality
Improving our neighborhoods and our local economy depends on ensuring everyone can participate and prosper – no matter their background. That's why I will work to address the gaps in our social services that keep people in poverty:
Partner with the county government or independently establish a public bank which lessens the reliance on payday lenders, helps the unbanked population, has a duty to help and support the community, and directly reinvests any profits back in the community.
Offer permanent, affordable housing as quickly as possible to individuals and families experiencing homelessness. Research study after research study have shown this to be an evidence-based approach to reducing homelessness and saves money in the long-run by lifting people from reducing the need for social services.
Establish a new City fund for acquiring, refurbishing, and managing rental properties to grow our supply of deed-restricted affordable housing.
Expand public housing stock while also requiring that new developments set aside at least 25% of units for low income rentals.
Police Reform
'Defund the police' is a term used to describe a wide range of policies and changes – and that is needed. I believe we need to 're-imagine' the role of police officers and officer-resident relations:
Community input is essential for police reform. My plan is to ensure that an independent board with subpoena power is established to investigate alleged police misconduct. This "Citizen Review Board" will be filled with Dayton residents with no personal or professional connections to the DPD and they will report directly to the City Commission. The CRB will be adequately funded and have the power to subpoena records, evidence, and testimony to thoroughly investigate incidents.
I will also push for more diversity and the recruitment of Dayton residents in the Dayton Police Department. My plan is to increase the incentives provided to Dayton residents to become officers. To encourage law enforcement as a profession, recruits will receive:

Competitive wages
Paid training
College tuition
Incentives for living in the city
The Dayton Police Department is only one part of our community team. Teams are more productive when every player is at their best. We currently use the police to respond to things such as wellness checks, auto accidents, school discipline, the mentally ill, and the unhoused. None of these situations are a crime.
My plan is to connect Police officers with social workers and mental health professionals to respond to lower threat levels calls. The goal is to ensure the safety of our residents and officers in every interaction.
It's time to re-imagine public safety and create programs where individuals trained to deal with each of these things respond and offer help and solutions.
We must also protect the civil rights of those who come into contact with police. For this reason, there must be some limits on the powers and tools available to our police:
Ban the Dayton police and any outside law enforcement from the use of chemical weapons, kinetic impact projectiles, acoustic weapons, directed energy weapons, water cannons, disorientation devices, or ultrasonic cannons.
Ban DPD's participation in Pentagon's 1033 program which allows military equipment to be on our streets and require the liquidation of the materials obtained through the program by the end of 2022.
Protecting Residential and Commercial Renters
I will fight for a moratorium on eviction, mortgages, and utility payments for working-class renters, homeowners, and struggling small businesses while we continue to recover from the pandemic. (More info on similar proposals in other communities can be found here)
Less than 3% of renters facing eviction have legal representation and this contributes to tenants losing 99% of cases. I will fight for legislation guaranteeing tenants the right to legal representation when facing eviction. Similar programs already exist in New York, San Francisco, Philadelphia, Cleveland, Newark, and Baltimore. Researchers in Baltimore found that the cost of the program was more than paid for by savings to the city and state on homeless shelters, Medicaid spending, school funding and foster care costs. Further reading on these programs and studies can be found here, here, and here.
Championing Environmental Reform
Clean air and water in Dayton must be a top priority. Ohio is well above the national average in rates of asthma and Dayton is one of the largest hotspots in the state.  In 2019, Dayton was graded an "F" by the American Lung Association for its weighted average number of high ozone days. These issues will only get worse as the climate emergency progresses. Now is the time to address our infrastructure and make the improvements before it is too late.
PFAS has potentially contaminated the aquifer below Dayton, and this supplies much of Montgomery County with water.

This is a significant issue

. The City of Dayton should follow the lead of WPAFB and create a water filtration system. The City must also commit to finally cleaning up the future PFAS contamination (more info). This investment in infrastructure will also be a great time to update the crumbling system that has repeatedly caused water shortages in recent years.
The City must proactively address environmental concerns instead of paying a higher price later when the problems have spun out of control, like when the state threatened lawsuits over $8 million in river pollution abatement.
Expand urban tree canopy. Science has repeatedly shown that greenspaces can not only protect from some of the negative impacts of pollution, but also supports mental health.
The current commission's practice of just giving out tax cuts like candy to every corporation and out of town developer hurts our schools and gets us nothing in return. Instead, I would advocate for the city to adopt a measure providing an automatic 100% real property tax abatement of the assessed property value for newly constructed or rehabilitated commercial or residential properties that earn a minimum of Leadership in Energy and Environmental Design certification. This proposal is similar to the successful program implemented in Cincinnati.
Amend the City Building Code to streamline the permitting and approval processes for the installation of solar panels on residential, multi-family dwellings and commercial rooftops.
Offer no-cost energy audits to low income residents performed by a city contractor, and fund grants for the program so the home improvements can be made.
Require all new multi-unit residential and commercial buildings be built with green features such as upgraded insulation, efficient appliances, and alternative energy technology (e.g., solar, geothermal, etc.).
Mandate that new commercial construction should satisfy the requirements for, but not compel building owners to obtain, certification from third party organizations such as Energy Star, Leadership in Energy and Environmental Design (LEED) or similar organizations.
Require companies over a certain size report their energy, water, and waste usage to the city and that data will be publicly available. This can help the City assess infrastructure needs and assist companies in reducing their footprint, similar to the Energy Star benchmarking policy.
Impose a ban on commercial plastic bags and paper bags that are not 100 percent recyclable or made from at least 40 percent of recycled material. This ban will likely exempt restaurant leftovers or carry-out orders, bags consumers bring with them, or bags for newspapers, dry-cleaning, meat, pet waste, prescriptions, or partially-consumed bottles of wine.
Transportation Infrastructure Investment
Invest in public transport by creating protected bike and bus lanes throughout the City.
Expand the fare-free coverage areas of the Regional Transit Authority to more parts of the City to encourage ridership on popular routes.
Be a strong and outspoken advocate for the proposed construction of a regional rail line that connects Dayton, Cleveland, Cincinnati, and Columbus to other Midwestern cities. I would also advocate for links to surrounding rural areas (as advocated by Reimagine Appalachia).
Expand the local electric vehicle infrastructure in partnership with new public and private developments.